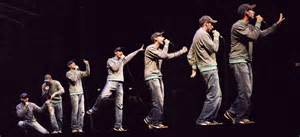 The P4 website is built to provide information about our project and its prize, our very special collection of slam poetry performances.  We invite you to explore the site, and even search our collection to see what materials we are collecting and preserving.
This site describes our organization in considerable detail for those interested in learning who we are, what we believe, and our organizational underpinnings. The site also introduces the poetry slam phenomenon to people unfamiliar with the excitement it generates among its poets and fans. You'll find within these pages links to slam's origins and history, some slam competition fundamentals, and even some hints on how to become a slam poet yourself.
The website's many pages and links are rich with content: be sure to explore them thoroughly. Enjoy! 
For more information, please contact us directly!  We'd love to hear from you!